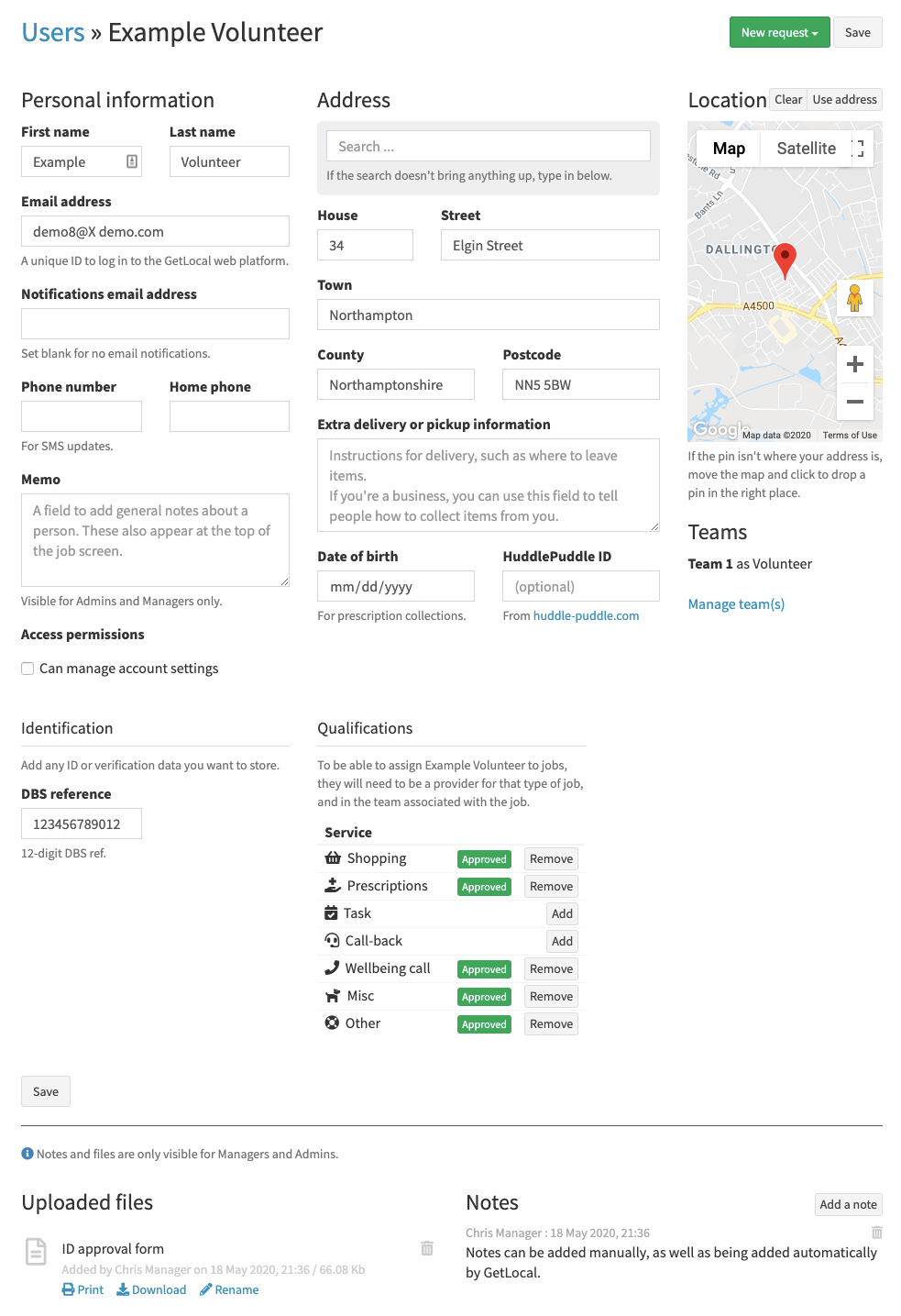 Volunteer onboarding, training and scheduling.
Teambee keeps a record of all your volunteers so that you can assign and schedule jobs for them. You can add lots of useful information, upload files, and see a full audit trail of activity for each person you work with.
Each volunteer also has a built-in calendar which you can use to manage availability, training, shifts and more.
Skill and service management.
Record which volunteers can perform which types of task, to make scheduling and job assignment quick, simple and risk-free.
Works with your existing systems.
Using the API you can submit data programmatically into Teambee, which means you can keep your existing web forms for volunteer registration, user signup and so on.
Teambee is not a mass communications platform, but we can integrate with leading systems such as Mailchimp, ActionNetwork and NationBuilder. Contact us for more details.
Sign up now
Explore your own private account. No card needed.