Everything you need to know in one place
- What they need, where to pick it up from, and where to deliver it.
- Collect from a local shop or service provider, or collect from another community member's address.
- When it's needed for; either just a date, or schedule a time slot.
- Assign jobs to team members, or volunteers approved for the specific job type.
- Add file attachments for details of shopping lists, prescriptions or receipts.
- See a full audit trail in the notes history.
- Track progress clearly and easily with updated statuses.
- Get a quick idea of where it's going with integrated maps.
- See who has paid what and when, so you can make sure volunteers are being re-imbursed and shops are being paid.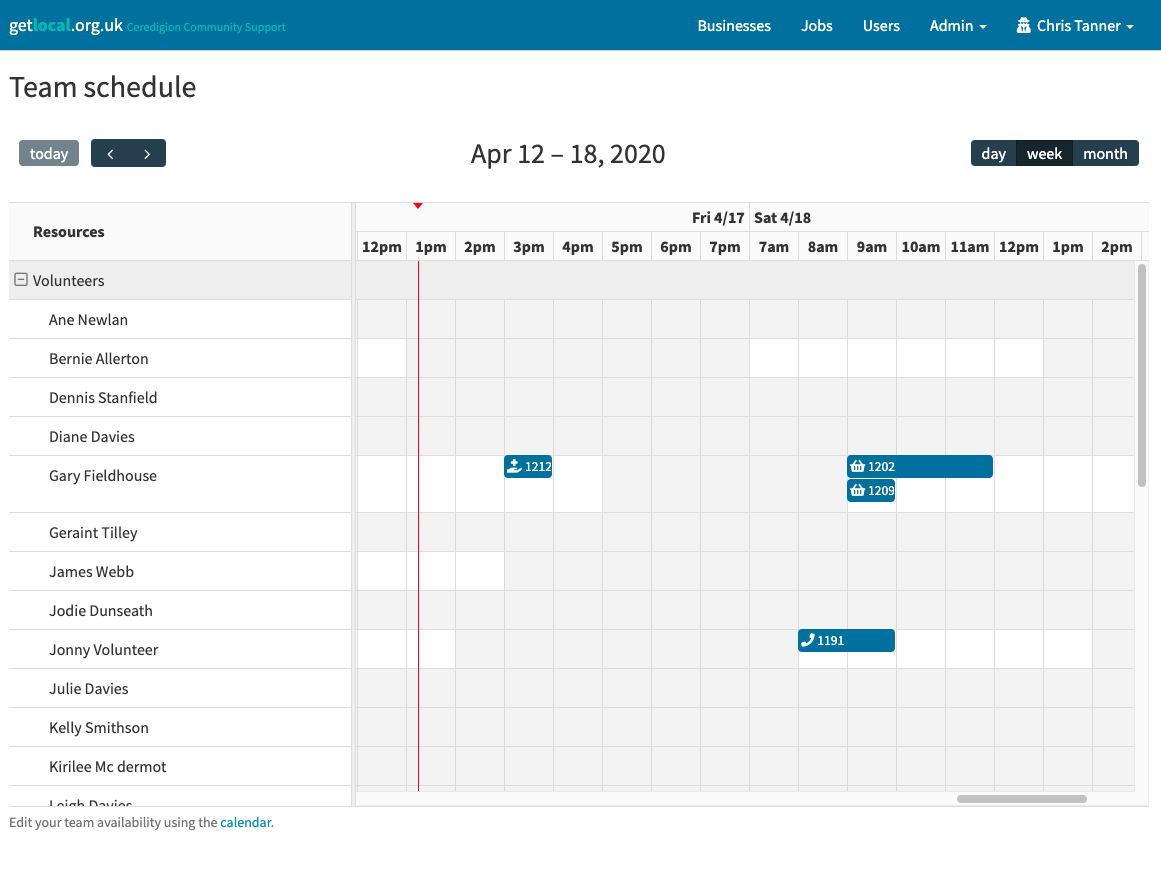 Schedule based on volunteer availability
Volunteers set their available hours, so your administrators can assign them jobs. Volunteers can be notified by text and SMS automatically.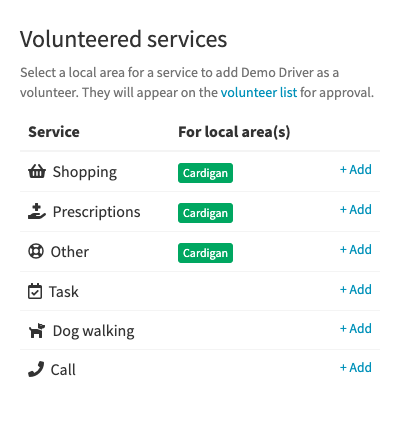 Each volunteer can be approved for one or more service types, so you can manage large numbers of volunteers quickly and simply.
Keep phone numbers, DBS references, and any other information you need to store about your team of helpers.