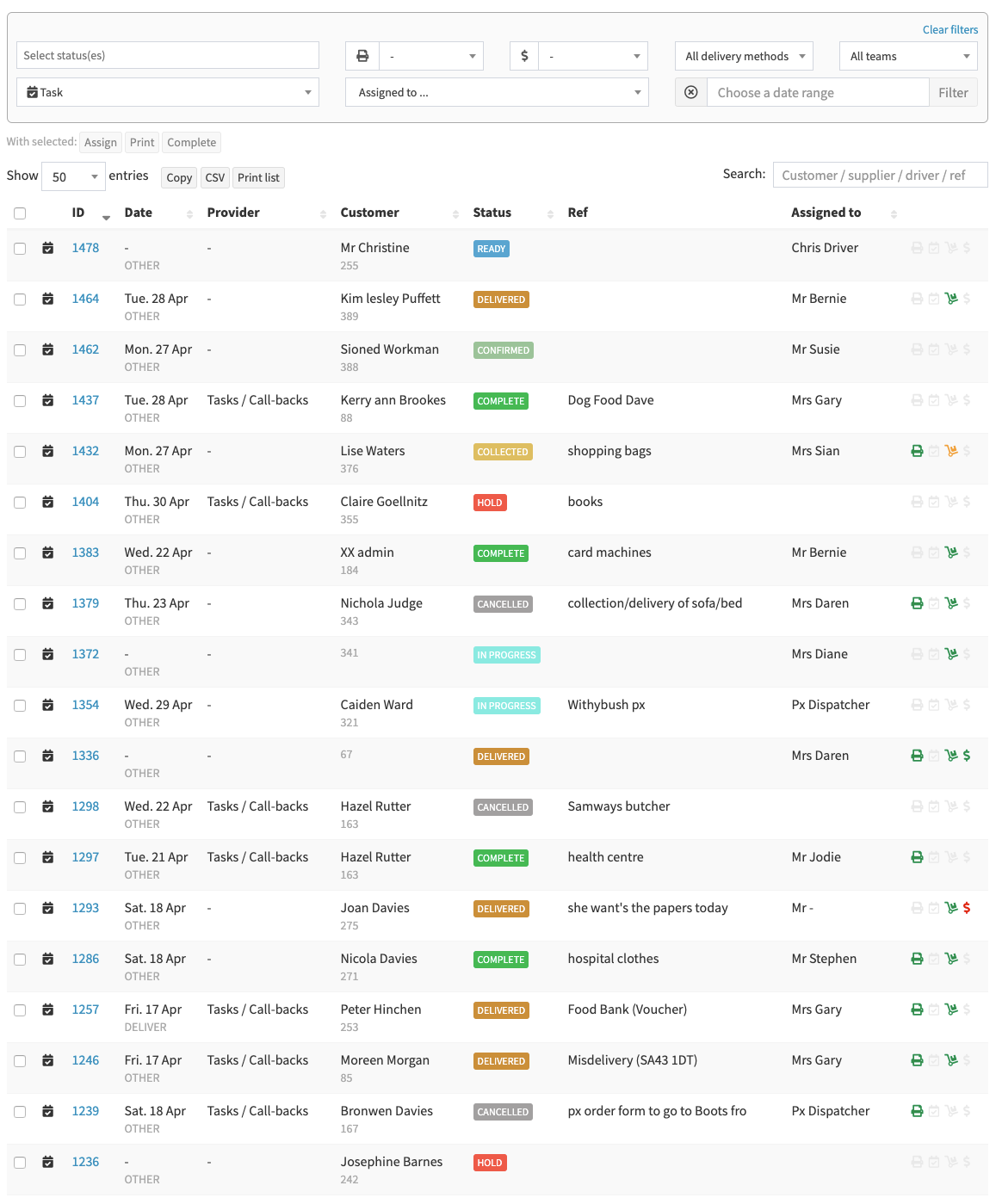 Keep a log of activity.
Every change to a task is tracked, and you can also add notes along the way to provide a rich, useful trail of information for everyone to see. You can upload files, too.
Tasks are great for ad-hoc jobs you need to do for customers or clients, as well as for internal jobs; such as actions following an admin team meeting.
Know that it's going to be done.
Tasks can be set up such that the assignee needs to accept a job; so you know that it's been received OK.
Fastest finger first.
Just like with jobs, you can assign a task to "first responder", which sends a push notification out to their mobile device to say that a task needs to be claimed.
Sign up now
Explore your own private account. No card needed.