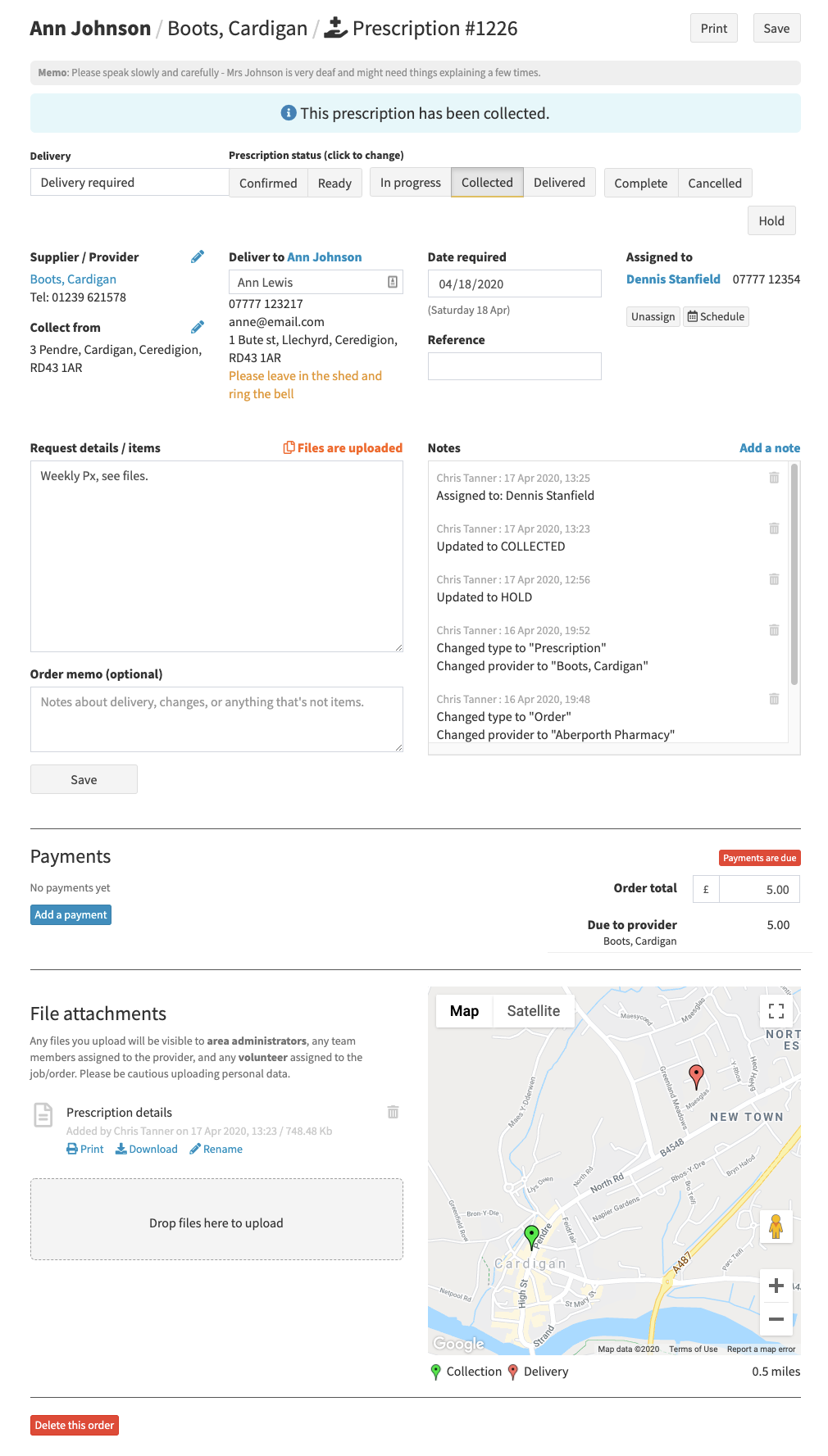 Insightful
What needs to be done?
Who needs to do it?
When is it scheduled for?
Collect from where?
Deliver to who?
All these questions (and many more!) are easily answered when you start tracking your jobs with Teambee.
Robust
No need for fragile, unstructured spreadsheets managed by one or two team members. Your whole team can work from a single web based system, without the risk of data loss.
Simple
We believe Teambee is the easiest job management software available for volunteer groups. Our users love it. Try it yourself with a free trial.
Register a free account
Features of Teambee job management software include:
Status : what was the last action?
Audit trail : who did what, and when?
Record payments : has it been paid for?
Assign : Who is responsible?
Schedule : When is it for?
Detail : Upload and store files.
Access : Different access for managers, admins and volunteers.
Report : Slice, dice and export data.
Location : Collection and delivery addresses, and distance.
Broadcast : Assign jobs to "first responder", following a push notification to mobile devices.
Mobile access, from anywhere
Everything your volunteers need to do on the road can be easily managed via a phone.
- Job listing and viewing
- Updating to Collected, Delivered, or On hold
- Adding payments
- Viewing and uploading files
- Routing between addresses