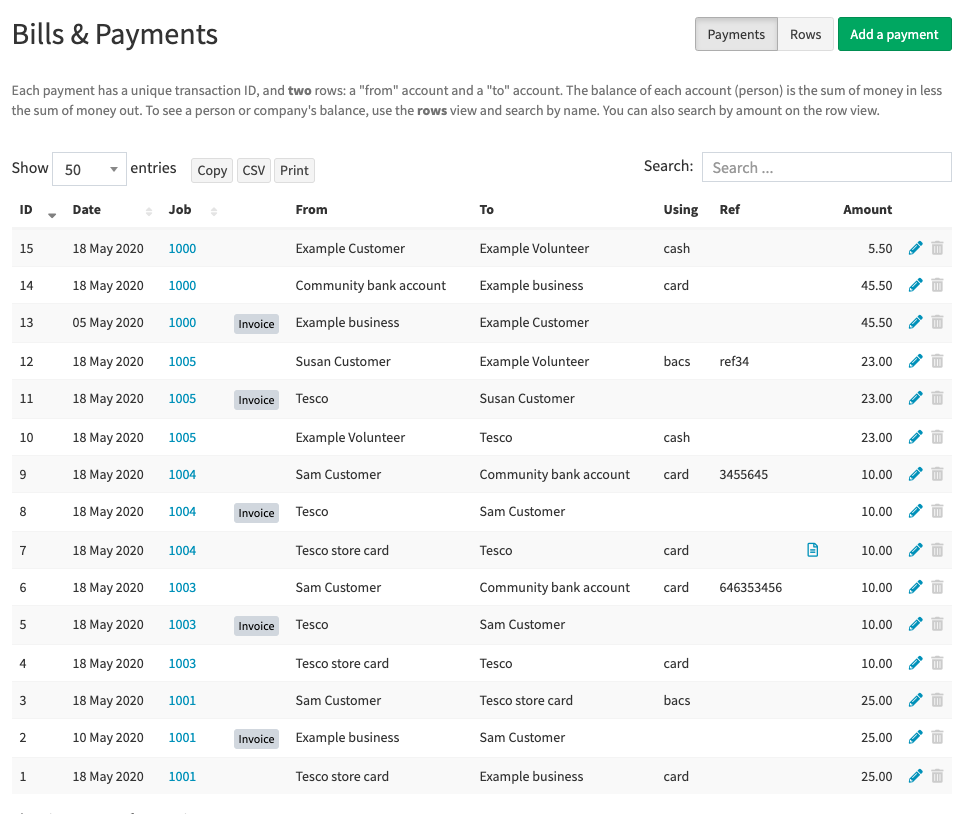 Built-in financials.
Our background includes accounting software, and we know how hard it can be (and how much time is wasted) when you don't have finances in the same system as your jobs, customers and providers.
For each job, you can track how much is owed, and separate balances for supplier, customer and volunteer (agent).
Users can upload a photo of a receipt as part of the transaction, to make reconciliation and audit easier.
Payment processing.
Teambee does not yet have a built in payment processing engine, but we have experience with most of them. If you use Stripe, iZettle, PayPal or any other POS, get in touch to talk about integration options.
Similarly, if you would like to import Teambee payments into your Xero, Quickbooks or other accounting platform, just give us a shout and we can make it work.
Sign up now
Explore your own private account. No card needed.