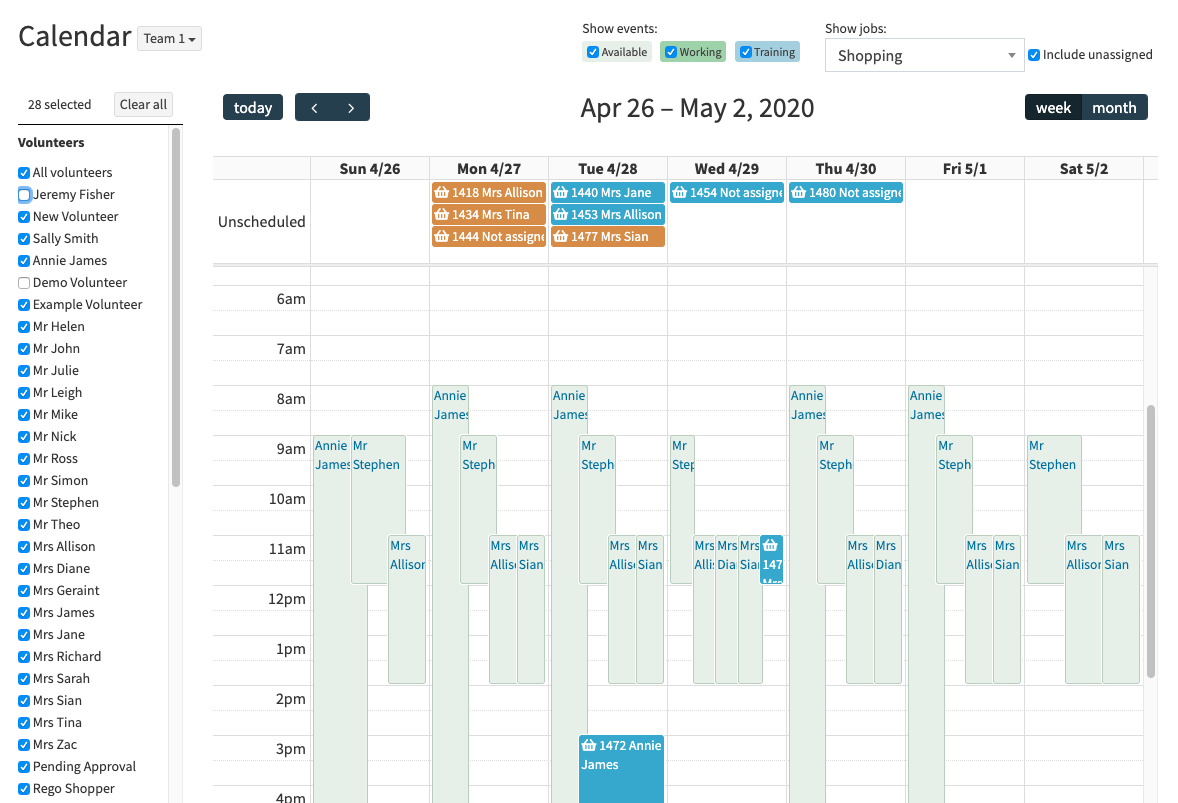 Built in.
No more trying to link with multiple personal Google, iCal or Outlook calendars. With Teambee, everyone has their own built-in calendar for availability, shifts, training and more.
Users can show jobs and tasks on their calendars as well as set their availability for job scheduling.
Admins can use the calendar to see how busy a day or person is, when planning jobs and tasks in the future.
Shared.
Admins and volunteers can check their Teambee calendar on any device, from anywhere. Download to Google, Apple Calendar or Outlook for automated reminders.
Sign up now
Explore your own private account. No card needed.